Patrick Grant from the BBC Great British Sewing Bee visits John Spencer Textiles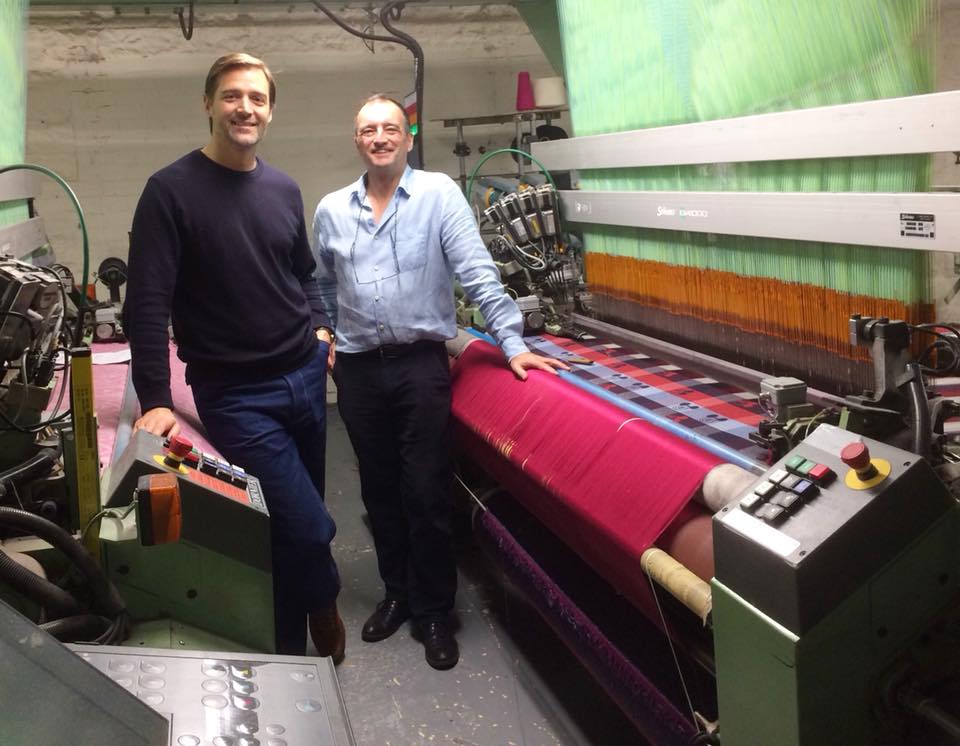 Last week we had the pleasure of welcoming Patrick Grant who is best known for being a judge on the BBC The Great British Sewing Bee, as well as British fashion designer and creative director of bespoke tailors Norton & Sons and E. Tautz into our Lancashire cotton mill.
Patrick's aim is to save the British textile industry. In 2016 he set up Community Clothing, which is a project based in Blackburn that aims to make excellent quality affordable clothes for men and women, as well as create secure jobs for skilled workers and restore stability for those within the British textile industry. The project intends to address issues regarding intense competition from cheap labour markets and the seasonality of demand for UK factories by creating work for under utilised clothes factories in Britain.
Any profits generated by the Community Clothing project are intended to be ploughed back into other projects, such as centralised sewing apprenticeship programmes to help generate the sense that there are long-term future job prospects for individuals that are interested in becoming part of the British textile industry. Ultimately, if the project continues to be successful then it does have the potential to directly benefit a huge amount of people.
We were truly honoured to find out about more about his project and to have him visit us to see what we do in our Lancashire mill to support British manufacturing!
(Photo featuring David Collinge, our Group MD with Patrick Grant in our weaving shed)
---
---