Cotton's Comeback: John Spencer hits the BBC News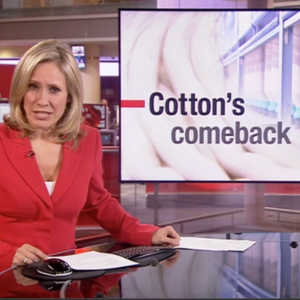 John Spencer are delighted to have hit the BBC News over the festive period!
This fantastic footage which was streamed on Boxing Day's BBC News follows the complete journey of raw cotton from bale to rail, as well as including a feature from our Managing Director, Debbie Catterall.
First the raw cotton is spun at English Fine Cottons, who have recently opened up the UK's only cotton spinning operation in Manchester. The cotton is then transported to Blackburn Yarn Dyers to be dyed and then the coloured yarn is woven into cloth at our own Lancashire mill in Burnley. Finally, the woven cloth is then stitched into a shirt at Private White V.C who are a Manchester based garment manufacturer.
To view the results from Make it British's recent textile manufacturers survey which this story was based on click here.
John Spencer Textiles are very proud to be supporting Britain's textile industry and are looking forward to the exciting opportunities that lie ahead!
---
---