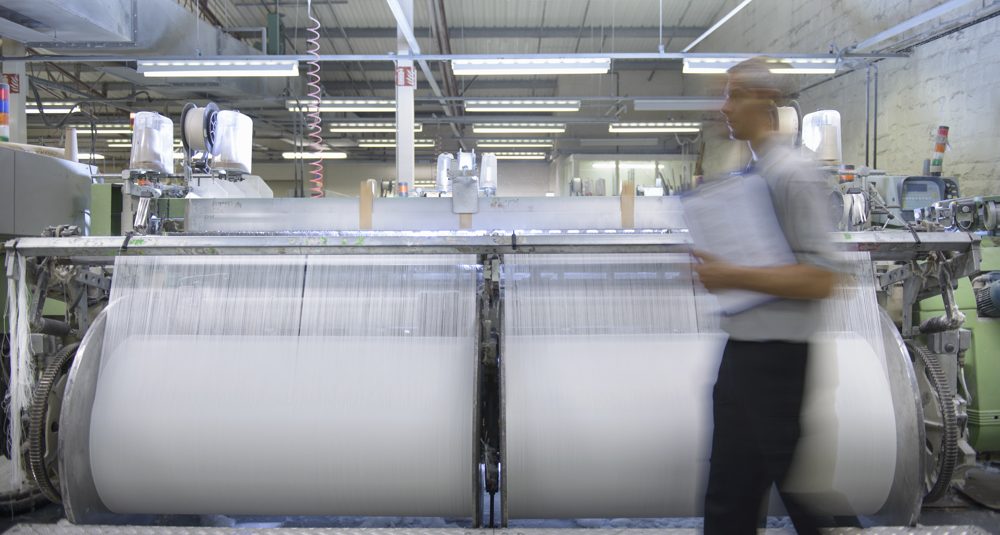 John Spencer is a family owned weaving business making a wide range of fabrics in a diverse selection of yarns and raw materials. The company manufactures fabrics to customers own designs and specifications, sourcing raw materials from all over the world. We are proud that we create and weave our fabrics in our own mill and all our products can genuinely be labelled as "Made in Britain". We are committed to preserving traditional crafts and skills in the unique industrial landscape in which we live.
The flexible workforce and machinery mean that both very small runs and bigger volume orders can be produced as required.
Fibres used include cotton, linen, polyester, viscose, wool, acrylic, mod-acrylic, silk, aramid, meta-aramid, para-aramid and many others. Plains, stripes, checks and more complicated jacquard designs are all possible through our pool of rapier weaving machinery.
End uses for our fabrics include interior furnishings, fashion, industrial, protective clothing, military uniforms, lamination, filtration, composites, footwear, luggage, automotive, parachutes – in fact almost every area where textiles are used!