Burnley FC's Bespoke Brunshaw Boot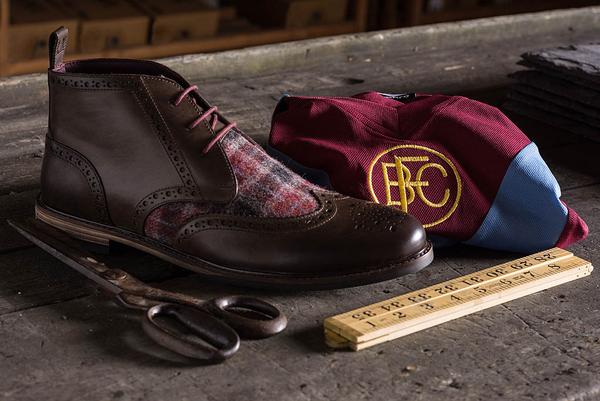 John Spencer Textiles are thrilled to have partnered with Burnley Football Club and Lanx Shoes, a Lancashire based shoe company to create their new Brunshaw Boot.
The boot, named after the renowned Brunshaw Road that thousands of fans walk down on matchday, has been made with the finest leather and textiles sourced from local shoe company LANX. Our Designer, Laurence Alder, along with our craftsmen at our Burnley weaving mill have designed and woven a special wool tweed which has been used as an inlay in the boot, with inspiration taken from Burnley FC's claret and blue identity.
James Forsyth, Head of Retail at Burnley FC, commented:
"I am delighted to continue our partnership with LANX this season following on from the success of last year, and even more so, for the collaboration to now include John Spencer Textiles," said James Forsyth, Head of Retail at Burnley FC.
"With the Brunshaw Boot, we have a unique style which is made even more special with our own personalised claret and blue tweed, making this the perfect Christmas present."
Debbie Catterall, Managing Director at John Spencer Textiles, said:
"John Spencer Textiles were honoured to be asked to collaborate with Burnley Football Club and LANX Shoes on the design and manufacture of a bespoke cloth to be used in a limited-edition shoe, exclusive to Burnley Football Club.
"We employ 45 people at the mill, many of whom are avid Clarets fans.
"Both John Spencer Textiles and Burnley FC were formed in the late 1800s and have remained an integral part of the town.
"We are thrilled to have woven some of this history into a new fabric and hope that fans will take pride in wearing a pair of shoes with such a special link."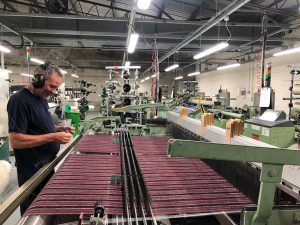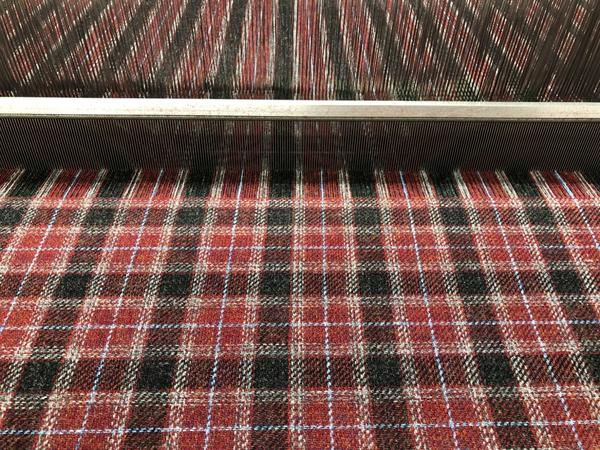 Marco Vaghetti, founder of LANX Group Limited, commented:
"LANX is honoured to collaborate with both Burnley FC and John Spencer Textiles; two proud Lancashire businesses with a rich history, to create a unique pair of Proper Shoes which fans can wear to work, down the pub and at Turf Moor."
The club has previously teamed up with LANX on their very successful Dixon shoe launch last year; the limited-edition leather shoes were a quick sell out at Burnley FC's stores.
Burnley FC will be stocking 100 pairs of the boots at the Clarets Store at Turf Moor and online for a limited time only. To celebrate the launch on Saturday 9th November, LANX will be at the store with their pop-up shop from 12-3 pm, before Burnley play West Ham.
---
---