The UK's 1st Soil Association Certified Mill
As the UK's 1st Soil Association Certified mill, we know a thing or two about sustainable manufacture. In 1999 we made a move towards Organic certification as many of our customers were starting to look at ways to gain better control of their supply chain. For us, many of the audits linked to the certification were things that we already did, and did well, so it was a natural step.
Organic certification means that you can produce textiles with us that have proven provenance, quality of manufacture and have provided jobs in the local community at a fair rate of pay right from the collection of the raw materials through to delivery of your product.
As end-users are putting more and more pressure on retailers and manufacturers for transparency, Organic certification can give you the power to talk confidently about the provenance of your products without the need for lengthy and costly self-audits of each process and product.
Start your journey into sustainable manufacture..
But that's not all that we do, outside of Organic textiles we can work with you to develop sustainable alternatives to non-recyclables, man-made and polluting fibre in existing components and to develop exciting new sustainable product ranges that listen to the wants of the end-user.
Developing fabrics sustainably covers not only raw materials and processes but also logistics. John Spencer Textiles is close to excellent transport links for ease of delivery, and all fabrics are woven and finished in the local region, so can sometimes travel no more than a mile during manufacture. You can be sure of the fact that when you say 'Made in Britain', your fabrics genuinely are!
We use FSC approved cardboard to transport your products and try to minimise the amount of plastic and so bulk-pack items. In some cases, we can hold stock for you and despatch as needed. Please talk to a member of the team about your individual needs.
As a part of our commitment to 'always improve', our mill has been fitted with 175 solar panels. Saving 375 tonnes of Co2 and generating 945,000kwh of electricity over 25 years, allowing us to power all of our offices on greener energy and gives a bit more back to the grid. We aim to continue to evaluate these areas where we can do better and make changes as we develop the business.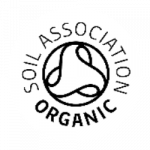 We are proud to weave our fabrics in our own mill so all our products can genuinely be labelled as 'Made in Britain'